Magic Mouse 2
Brand "Apple" mouse, was originally created for Mac (compatible with devices running on OS X 10.11 and newer). Uses Bluetooth connection. One of the key features of the mouse Apple Magic Mouse 2 , like its predecessor, is a touchpad on the upper side of the device, replacing the classic buttons; wherein the sensor is received enhanced multi-touch. Another important difference from its predecessor is that instead of batteries the device uses a built-in battery technology Li-Ion, autonomy, which is enough for a month of work. Additional features and capabilities, the Multi-Touch — recognizes simultaneous touch at several points, allowing you to use more than one finger and gives you additional capabilities when working with web pages and documents (e.g. zoom, turning pages or images, switching between apps, etc.). Compatibility: Mac with Bluetooth and OS X 10.11 or newer.Included Lightning to USB charging cable.
Magic Mouse 2
near: N Campbell Ave, Tucson, AZ 85719, USA
---
Learn more about Magic Mouse 2.
---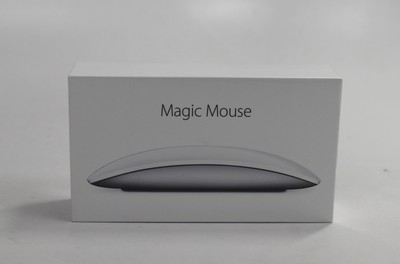 Price: $69.99